Hi all,
Up for sale is my
2016 GTI SE (lighting package/sunroof/fender audio/6MT
) . 62,800+ miles.
65 mile daily commute, 95% highway. Car is no longer my daily driver, so only accruing slight mileage at this point.
I purchased the car new back in August 2016. I like to think I've kept great care of my car. Always hand washed and parked in the safest spot in the lot I could find. Car has always been garage kept and parked in a garage at work. Adult dad driven, and since my kids are nearly always in the car with me, it's never been raced. I'm a non-smoker.
The car has the following performance mods:
Eurodyne Maestro Tuned (Moose)
Tomioka IHX-475 turbo
Integrated Engineering Intercooler
CTS Downpipe
Peloquin Limited Slip Front Differential
DKM Dual Disk Stage 2 clutch
034 Motorsports motor mounts
034 Motorsports Dogbone Mount
Boomba short shifter
ECS Intake Pipe
Stock Intake w/ AFE Filter and snow guard removed
It runs awesome. I keep at sliders at 91oct/24psi most of the time. If I find convenient E-85 I'll push them to 93oct/28psi where it was tuned. I've never had the car dyno'd so I don't know the official numbers. I've also never taken it to the track, so no idea on what the trap times would be.
I kept protective covers over the backseats so the interior is nearly perfect, despite my kids best efforts.
Interior/Exterior Mods:
BFI Magma Shift knob
ECS Flush Kit
deAutoLED lighting upgrades
-Rear Brake Lights
-Rear Backup Lights
-Rear Plate lights
-Front Turning Lights
-Front Turn Signals
Torklift EcoHitch
I'll include the original turbo, downpipe, and intercooler if the buyer is interested. If I don't get any interest in the car I'll probably just end up putting it back to stock and selling locally.
The bad:
1 wheel has some road rash along one of the spokes.
Some rock chips along the hood due to all my highway miles.
Very very minor door ding dent at top of the rear passenger side door just below the window. (inflicted by my wife's Jeep.)
Will need tires soonish. I have about 30K on a set of 235/40 Michelin A/S 3+.
Happy to provide more pictures by request.
Thanks for looking.
Edit: Car is located in Oklahoma City, OK.
$17,000 OBO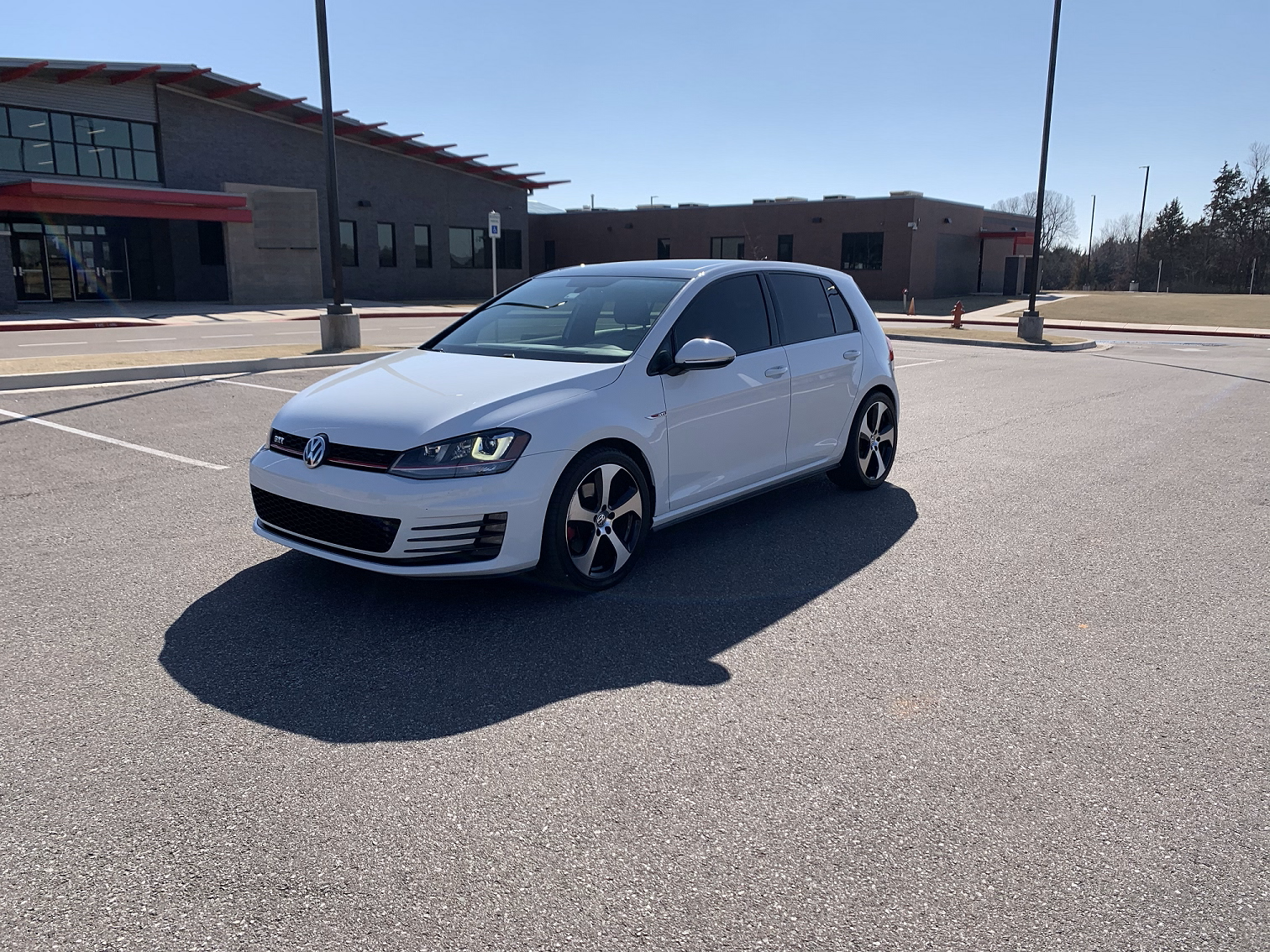 Last edited: