Sold my 2016 6MT R in January 2019 and have been itching to get back in ever since. Plan was to get a cpo car this summer but the 0% financing motivated me to pick up a new one (DSG this time) a little sooner than planned. Since I loved all of the swirls and scratches my black one showed last time, I figured I'd do it again (also had two white ones sold out from under me). Had to drive from Chicago to Baltimore to pick this up.
Here is my old one. Made 350/350 at the wheels and did 12.5@116.5 in the 1/4.
And the new one.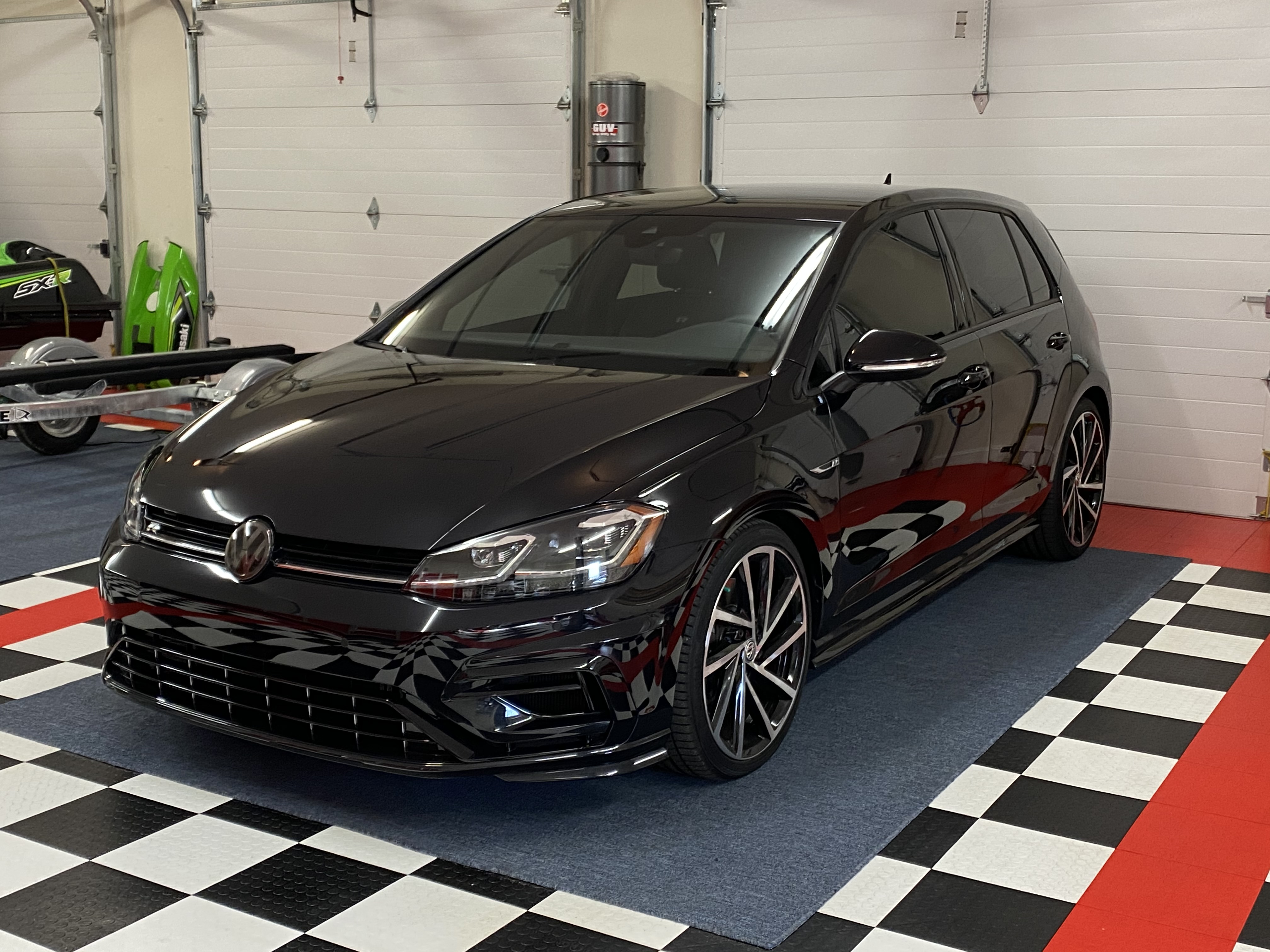 Did a couple of stock dragy runs in lieu of a baseline dyno. Would have been in the 12s without a passenger.
Kept most of my go fast parts from the last car minus the intake, so hoping for similar numbers once this car is dialed in, with an et in the 11s instead of the 12s.
Waiting to go back on are:
Unitronic Intercooler
Revo Downpipe
BFI stage one mounts
S3 resonator delete
Threw the jb4 back on last weekend and did the airbox mod with a K&N drop in instead of putting my apr intake back on. Car feels awesome, surprisingly loving the DSG. Getting some dragy runs with just the jb4 soon and then its coming off so I can get some warranty work done. Hoping to get everything on by the end of June as tracks start to open back up.