Location
Car(s)

2016 Golf R
It has been a while, I decided to take a break from social media and well stuff to focus a little more on stuff I had been ignoring. This DIY boost gauge being one.
This is a project I am super happy with and glad to be near completion on. It helped me to work on my programming, electrical design and implication, CAD design, and 3D printing skills. So let's get to it.
Pretty simply, I felt a turbo car should have a boost gauge. I did not like the market offerings or price range. I had a few requirements going into this project. Vent mounted (which was TBD), run completely independent electrically from the car with exception to the power and ground, and just do boost. The first thing to even get this off the ground was to find a way to get a boost signal without blowing a hole in the side of a plastic intake. I know some say it isn't a big deal, and that could be, but I like completely reversible mods (this paid off big when I sold my bike). Thanks to
@toothofwar
he had posted about a plate that sandwiched between the throttle body and manifold.
This one got a new gasket for the throttle body. Now while this did require me to shave off a locating pin, that is acceptable in my book. Even more advantageous was I found the throttle body had three loose bolts from when the dealer replaced the water pump housing. The cold start misfires have all but gone away, so bonus.
I had dabbled in some Arduino programming in the past, not well mind you. I had a friend who helped me in the past and is very fluent in it. Apparently, my prior dabbling was absolutely wrong. So I had to forget everything I knew and start from scratch. He taught me well. I built a test rig.
As with everything I do, I start to make additions along the way and this was no different. I decided instead of just correcting the MAP signal in code, to add a barometric sensor instead. This way in elevation changes, it will auto correct for the new barometric pressure. The pot is an analogue for the MAP sensor to help bench the test code easier. So I decided to display the barometric pressure and the highest boost achieve on this drive cycle.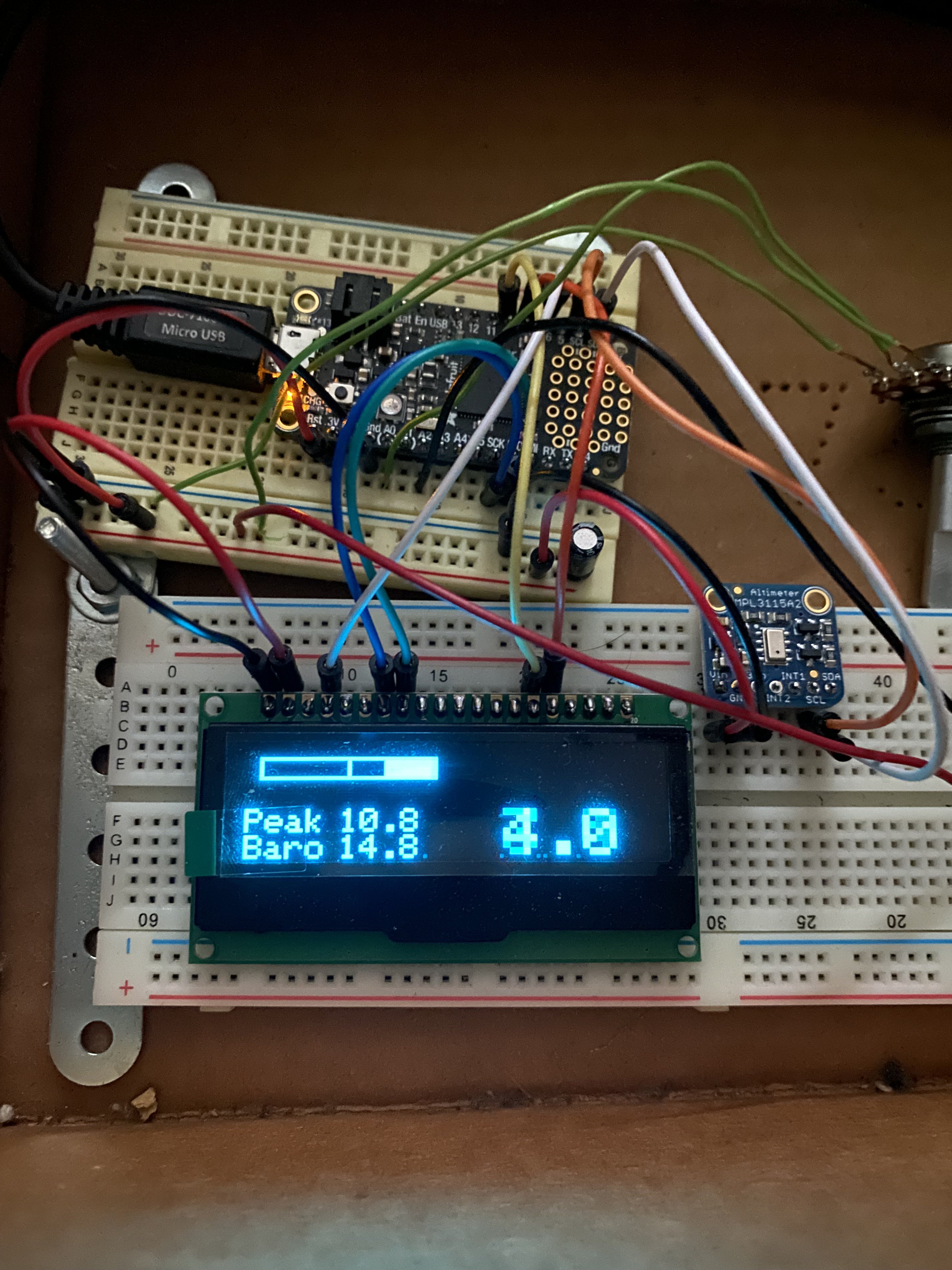 My friend found stuff. Since you can't dim OLED, this is an LCD shutter valve, with a controlled voltage it will dim a given amount. So now it will dim when it gets dark with aid of an ambient light sensor, yes another addition.
Then starts the mockups. I like working with cardboard to help visualize and test space requirements. I couldn't decide on a design for a while. This was an easier mockup. Needing to fit the shutter, display, and microcontroller in this housing made this a bit more challenging.
Here is what would become the final design.
Last edited: