Figured I'd start one of these as this GTI's journey is not turning out like I had intended it to. My name is David; I'm 38 years old, live in Toronto and enjoy long walks on the beach. Below is the list of cars I've owned:
MK2 16v GTI - 1986
1989 Honda CRX B16a swap
2000 Civic Si-R - B16B cams and transmission - Hytech header - Apexi exhaust - JDM wale penis intake. Violent VTEC screaming - so loud, so wonderful. It was murdered out - I miss it
2009 Acura CSX Type-S - Americans did not get this car - it was essentially a Civic Si (K20) with a way better interior, led tails stock, mugen exhaust stock. I had a Jackson Racing Supercharger on it; Hytech Header, K&N Intake, ACT clutch. I beat the shit out of it for 200,000KM and not once did it miss a beat.
Back to VW
My last VW was a MK6R - I loved it, top to bottom.
It was UM Stage 2+; LOBA HPFP, Remus exhaust; CTS Intake (that was surprisingly the best one for the platform due to the fuel trims); HPA downpipe; tails, good tires, and a front lip.
It started to ask me for a lot of money (clutch, brakes, tires, plugs, pretty much everything) at the same time I bought a house, and well, very sadly, it had to go. I got into a MK7 TDi for two very painful years, it had a Malone Stage 2 Tune, it was torquey, but it felt like I was steering the titanic and I just couldn't do it anymore.
Enter my MK7 GTI. I was looking for an autobahn, 6MT, performance pack and I wanted the plaid seats. I didn't want leather. It took me a couple of months to find it and I finally did:
It's a 2016 - I bought it with 74,000KM's, certified pre owned - as part of the certification process they replaced rotors and pads on all four corners, the turbo, water pump, plugs and tires. It was involved in a $2400 accident, someone rear ended it and I ended up getting a great deal on it. Out the door I paid $16,700 USD and the included a two year bumper to bumper warranty ( I purchased the car in Feb 2020).
I told myself that I would keep it stock. That lasted five months. I wanted a soft tune, for just a little bit of a bump in power, hoping that I would be able to keep the stock clutch. I went with Unitronic. Generally disappointed with the tune, I was even more heart broken when my clutch started to slip. Enter rabbit hole:
South Bend Stage 3 Daily
IABED RMS
Unitronic DP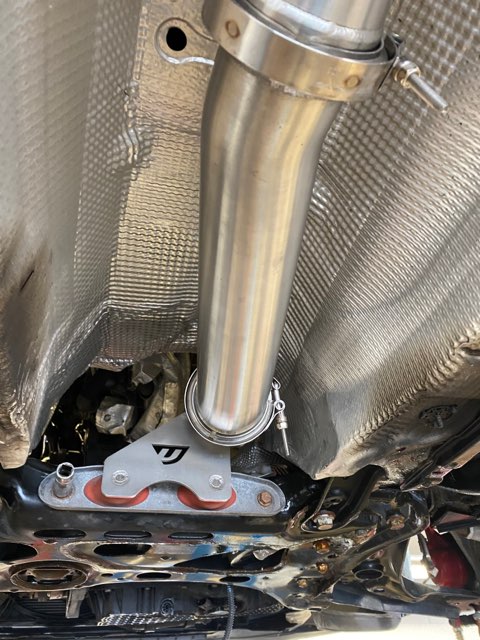 IE TIP and Intake
I also went with a UNI stage 2 tune, as it was only $150 CAD more to upgrade.
I then installed a Mishimoto Intercooler
And that's how she sits now. Since the clutch is done and the majority of the bolt-ons are as well the next step will be to switch tunes and go big Turbo. In the process I'll most likely upgrade mounts and summer tires. All my cars I usually kept somewhat stock looking; this one will be no different.